Story
Bovino Vineyards is located in beautiful Templeton, California. Our estate vineyards are centrally situated in the El Pomar District of the Paso Robles AVA.
Bovino Vineyards is an 83.5 acre property with about 45 acres planted to grapes. There are 16 different grape varieties grown on the ranch. Some, like the sauvignon blanc, are a single clone (clone 467) and some, like the cabernet sauvignon, are multiple clones (clones 191, See, 4, and 337). The different clones were selected for the characteristics each brings to the finished wine. There are also four different rootstock clones (1103P, 101-14, 420A, and SO4). The rootstock clones were chosen primarily to align with the soil type the plant is grown in. There are 27 separate blocks with different rootstock/clone combinations in each. Add this complexity to the fact that there are three primary soil types on the property (loam, silt loam, clay loam), the elevation ranges from 1,020 and 1,125 feet above sea level, and the blocks have multiple exposures and sun tracks, and it makes the winemaker glad he does not also manage the vineyard.
Water is plentiful, although hard, and is of a very good quality, with pH test ranges from 7.9 to 8.1. We will normally average about 8 inches of rain annually – so far this year we have received 7.85 inches. It sure would help everything if we got another 4 or 5 inches of rain to defer the need for irrigation. The coastal gap influence also brings cool moist Pacific Ocean air nightly into the ranch, creating temperature swings of 40 to 60 degrees Fahrenheit every day. This is where you will hear "stress the vines to make great wine." The daily routine in the summer here at Bovino starts when the morning temperature is 55 degrees Fahrenheit and the humidity is 40%; the fruit is firm and the vine is upright and vigorous. At about 3:00 pm in the afternoon, the temperature has increased to 98 degrees Fahrenheit and the humidity has dropped to the single digits. At this point, the fruit is showing slight signs of desiccation and the canopy has started to lay over and look a little tired. At 10:00 or 11:00 pm, the temperature has again dropped and the humidity has increased, starting the cycle all over again. This all happens because of a small gap in the coastal mountain range and the fact that Bovino Vineyards is located only 26 miles from the Pacific Ocean.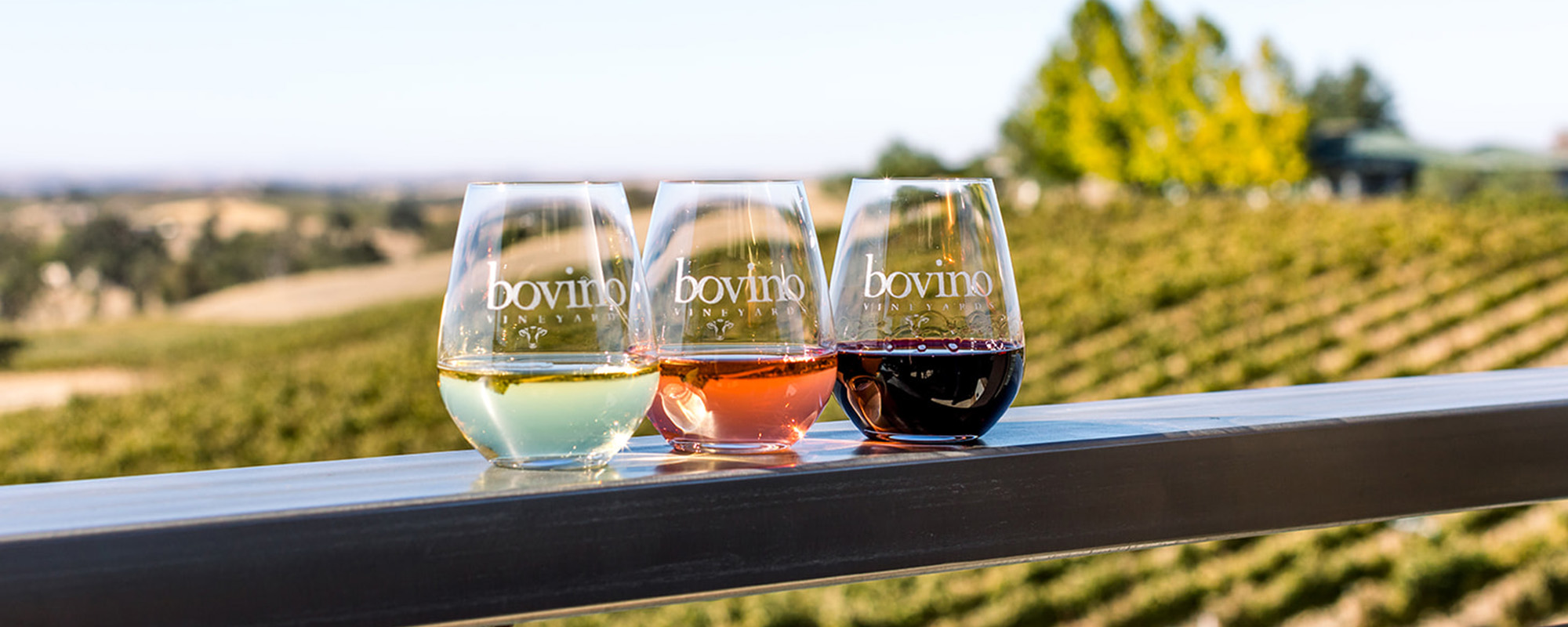 "Maintain an Attitude of Gratitude."
Winery owner and Philanthropist - Dan Souza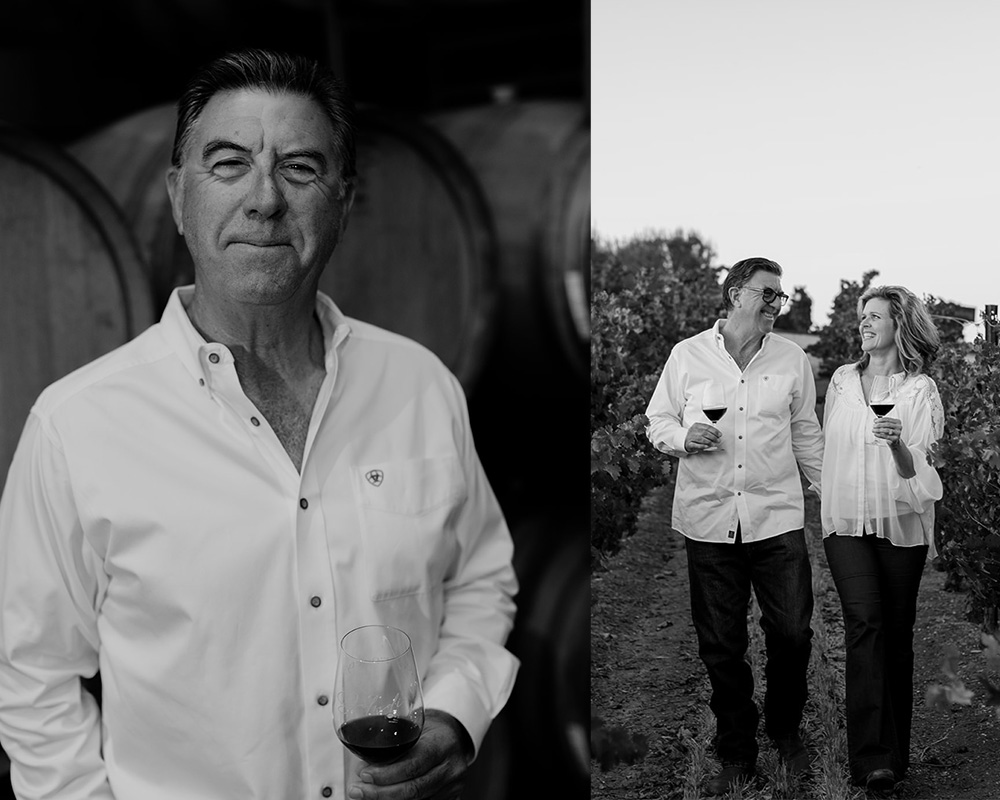 Dan Souza
Dan Souza is the winery owner and an entrepreneur of many businesses who has found new passion in the fine art of viticulture and winemaking. He comes from a long line of farmers and cattle ranchers, and cultivating the land with extraordinary results is nothing new to him. Besides being successful in all his ventures, he also generously donates his time and resources to those who need it.
Bovino Vineyards and its signature brands, Joludi & gen·er·os·i·ty, are a clear reflection of who he is as a human being. Joludi is a tribute to his hardworking parents, Joe and Ludrie. Whereas a portion of sales of gen·er·os·i·ty wines, will be invested back into the community, especially with the less fortunate. He has made it his life's work to donate to his favorite charitable causes. His friends and family call him Big De, on account of his tall stature and his big heart.
"Grow the best fruit. The rest will take care of itself."
Winemaker and Visionary - Steve Anglim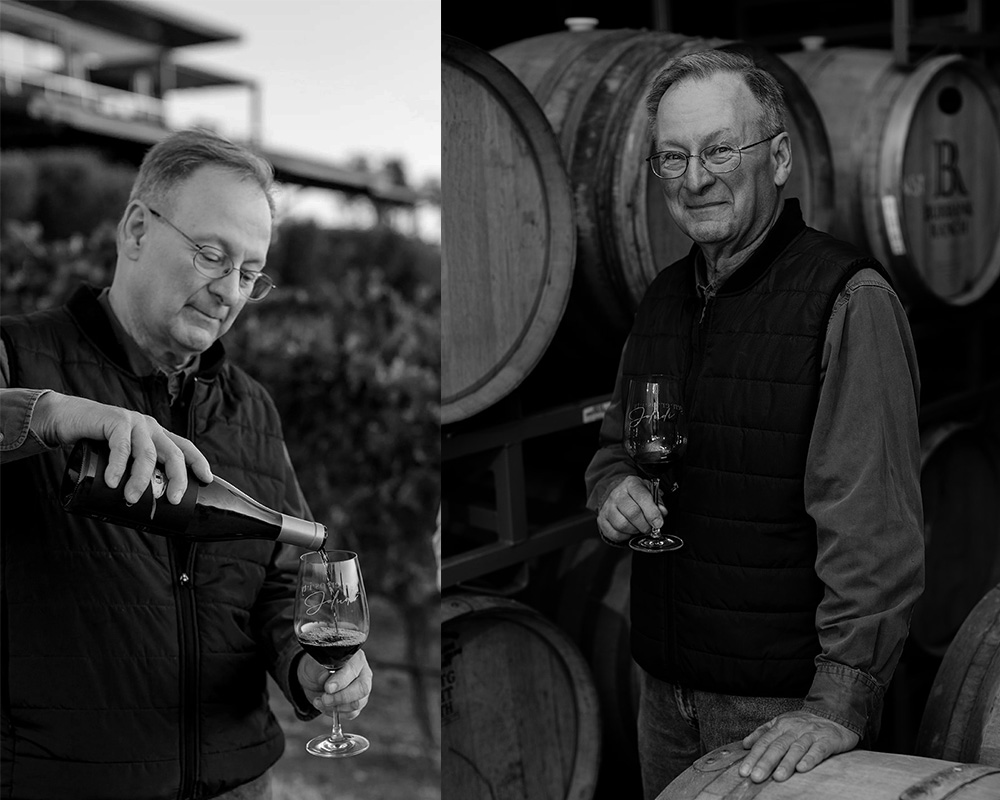 Steve Anglim
Steve is the winemaker and General Manager for Bovino Vineyards, consistently producing high-quality, award-winning wines. Steve spent 24 years in the automotive industry before launching his own operation in 2002. His winemaking legacy dates back to numerous crushes in his garage and then his own label, and the obligatory "some time at UC Davis."
Steve's philosophy is simple: "Every grape has its own innate potential. The job of a winemaker is to help realize that potential –and not make mistakes." With 16 varieties on the property, Bovino is a dream. "The range -- from Italian to Bordeaux to Rhône -- presents a rare opportunity to experiment, showcasing unique varietals, such as Arneis, alongside the more traditional, while maintaining the distinctive terroir of El Pomar and Bovino."